Sunday, May 15th @ 5PM
First Congregational Church of Los Angeles
540 South Commonwealth Avenue
Los Angeles, CA 90020
Join us for a wonderful evening celebrating one of Ireland's best loved and most enegmatic figures, Samuel Beckett. A novelist, playwright, short story writer, theatre director, poet, and literary translator.
We are honoured to be joined by Dr Feargal Whelan from Trinity College Dublin and Dr Katherine Weiss, Associate Dean, College of Arts & Letters, CalState University, Los Angeles.
Using the much lauded recent BBC documentary " Searching For Sam" as a springboard for the evenings events, we will feature music and readings from very special guests ( To Be announced)
Musical direction is by Eimear Noone, Award winning Irish conductor and composer, who was the first woman to conduct at the Oscars and Craig Stuart Garfinkle, composer.
Adrian Dunbar who made the BBC documentary, will feature in a recorded interview made especially for the night.
Eímear Noone is a California based award-winning Irish composer and conductor. She has composed extensively for film and videogame.  She is responsible for some of the most enduring soundscapes on World of Warcraft and other best-selling videogames. She has conducted orchestras such as the Royal Philharmonic, Pittsburg Symphony and The Philadelphia orchestras and has worked on scores for directors such as Gus Van Sant and Joe Dante, orchestrating for Oscar nominee Javier Navarrette (composer of Pan's Labyrinth) creating haunting music for thrillers Mirrors and The Hole. Eímear founded a major European game music festival in Ireland and is an advocate for and mentor to creative women in tech and music. Eímear also consults on Amazon's Mozart in the Jungle as coach to female lead, Lola Kirk.
"The Irish Queen of Games Music" (The Irish Independent) is one of the world's premier conductors of game scores. In addition to media concerts- The Legend of Zelda, Symphony of the Goddesses and Video Games Live (VGL) more recently her work included Scheherazade (Rimsky-Korsakov), The Firebird (Stravinsky) and The New World Symphony (Dvořák). Eímear has performed sold-out shows at The Mann Center, Wolftrap and Beijing's Olympic Stadium performing to an audience of 80,000. She has led some of the world's great ensembles, including: Dallas Symphony Orchestra, Sydney Symphony Orchestra and Washington National Symphony Orchestra. Eímear has had the pleasure of conducting the orchestra for the Los Angeles Ballet in their inaugural production of Tchaikovsky's The Nutcrackerearning recognition from the LA Times.
In December 2016, she conducted her own program, Video Games Classic, with the RTÉ National Symphony Orchestra. The program featured game music alongside the classics that inspired the game's composers. Eímear's programming brings together her formative classical influences and training at Trinity College and her passion for connecting new audiences with the symphonic tradition with inimitable joy and creative edge. Eímear Noone is a unique artistic voice. She has also conducted for artists such as Gladys Knight and electronic dance music producer, BT at Miami Music Week.  She has also shared the stage with Pierce Brosnan and Roma Downey in her own production This Is Ireland.
As a primary conductor for Video Games Live, Guinness World Record's longest running orchestral touring show, Eímear has conducted in China, Brazil, Canada, Qatar, Europe, Mexico and Malaysia. She has also toured as conductor for The Legend of Zelda, Symphony of the Goddesses, a full four- movement symphony created from the themes from this iconic videogame.  Zelda holds two Top 10 spots in Time's All Time Greatest Video Games. Eímear was invited to conduct on the 25thAnniversary recording, which set industry records for soundtrack sales. She was chosen by Nintendo to conduct the first ever 3D filming of a game score; a technological benchmark in the ongoing virtual reality revolution. She has also recorded game scores for Sony Interactive.
Through her music on World of WarCraft and the expansion, Warlords of Draenor,Eímear's music has reached over a 100 million people and continually inspired players to invent and build new worlds for nearly 15 years. This score achieved the Hollywood Music in Media Award for Best Video Game Score and was nominated for 5 Annual Game Music Award and The ASCAP, Composer's Choice Award upon release. Eímear's composition collaborators include leading lights of film and contemporary music; Trevor Morris, Trevor Jones, David Campbell, Christopher Young, BT and Rob Carvallo.
Eímear has recorded on most of the world's premier scoring stages such as The Newman Scoring Stage (FOX), The Eastwood Scoring Stage (Warner Brothers), Skywalker Ranch, Capitol Records and Abbey Road. She has recorded almost all of the scores for Blizzard Games over the past 9 years, including: Overwatch; Hearthstone; Heroes of the Storm; Starcraft II; and conducted the BAFTA nominated score to Diablo III.
From the greatest musical and storytelling traditions; Eímear Noone is a timeless artist and a woman of right now.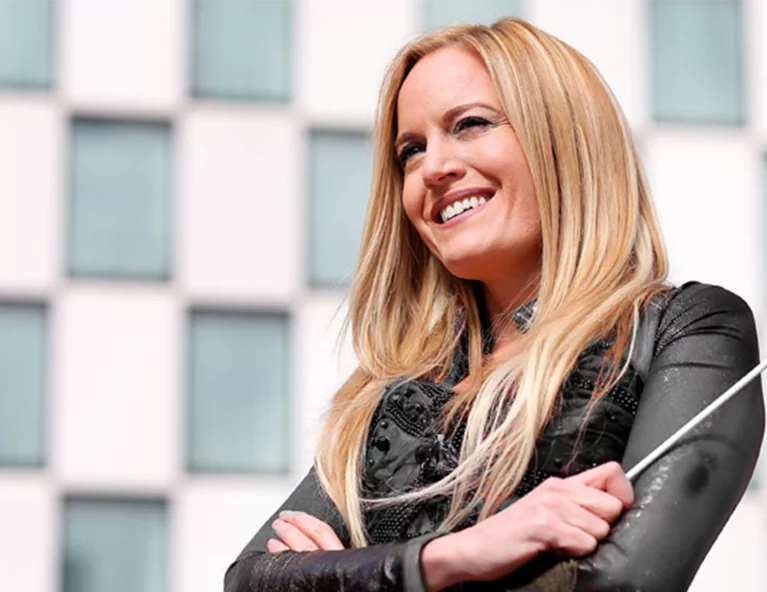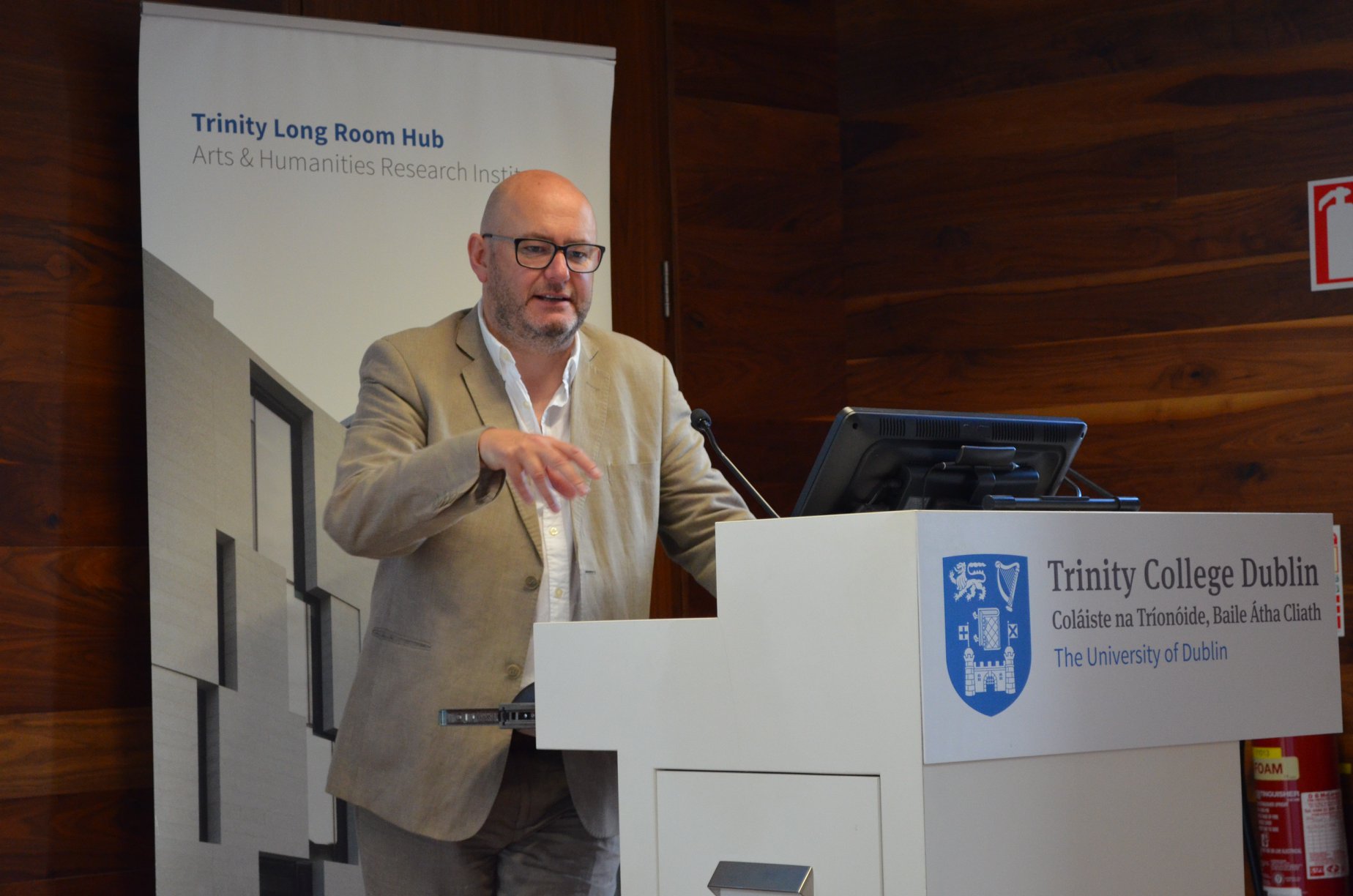 Research Fellow, Trinity College, Dublin.
Dr Feargal Whelan is a Research Fellow in Trinity College, Dublin where he lectures on Samuel Beckett, combining work with the Trinity Centre for Beckett Studies with acting as a co-director of the Samuel Beckett Summer School. He has presented and published widely on Beckett and on Irish Theatre, taken part in a number of related documentaries and is a long-time collaborator with Mouth on Fire theatre company on their Beckett projects. He is a board member of the Samuel Beckett Society and edits its journal The Beckett Circle. His latest book, Samuel Beckett and the Irish Protestant Imagination is due for publication in late 2022.
Dr. Katherine Weiss is the Associate Dean of the College of Arts and Letters at California State University, Los Angeles. Her scholarly publications includeSamuel Beckett: History, Memory, Archive (co-edited with Seán Kennedy, Palgrave/Macmillan, 2009), The Plays of Samuel Beckett (Methuen/Bloomsbury, 2013), Samuel Beckett and Contemporary Art (co-edited with Robert Reginio and David Houston Jones, ibidem, 2017), and Simply Beckett (Simply Charly Press, 2020). She has published articles in the Journal of Beckett Studies and Samuel Beckett: Aujourd'hui. In addition to her publications, she was a lecturer at the Samuel Beckett Summer School at Trinity College Dublin in 2019 and has presented at numerous international and national conferences.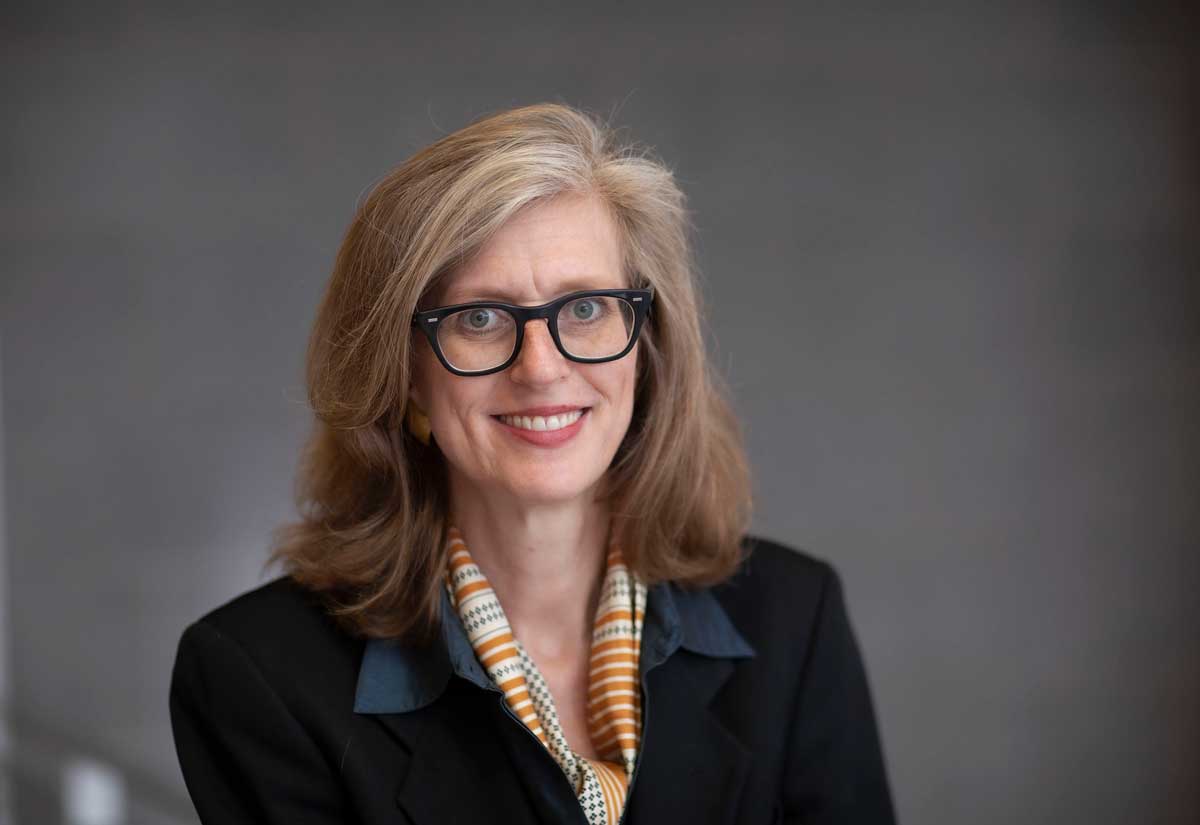 Readings and Performances From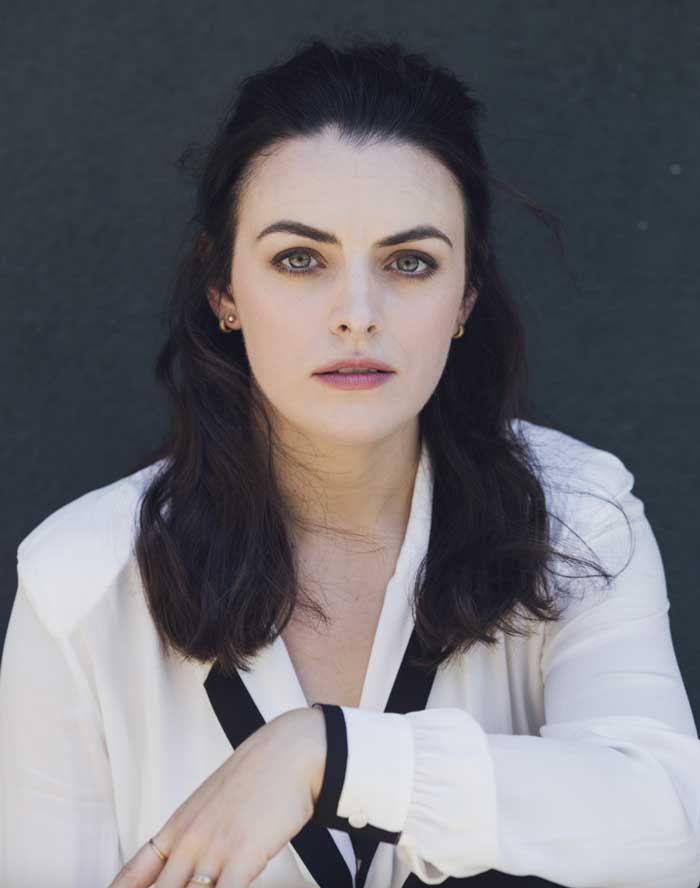 Nora-Jane Noone (born 8 March 1984) is an Irish actress. She rose to prominence for her debut role in The Magdalene Sisters (2002). Her other notable roles were in The Descent (2005) and Brooklyn (2015). In 2020, she was listed as number 45 on The Irish Times list of Ireland's greatest film actors
Noone made her professional film debut playing Bernadette in Peter Mullan's film The Magdalene Sisters. The film won the Best Film prize in the 2002 Venice Film Festival, and was nominated as Best British Picture at the British Academy Film Awards. Noone also won Best Actress in an Ensemble Role at the British Independent Film Awards and was nominated for best newcomer that year. She has also been nominated for best supporting actress in 2005 and 2010 at the Irish Film and Television Awards.
Noone also co-starred in The Descent and Doomsday, both directed by Neil Marshall, Speed Dating and Ella Enchanted. Other work includes the short films News for the Church written and directed by Andrew McCarthy and The Listener directed by Michael Chang. Noone also recorded Walking at Ringsend for BBC Radio 4. In 2008, Noone appeared in Beyond the Rave and Insatiable.
Noone has also appeared in The Descent Part 2, The Day of the Triffids and The Runaway (TV series) and she has co-starred in episodes 1-6 in season one of Jack Taylor.[
Richard is best known for starring opposite Emmy Rossum in the Showtime series, SHAMELESS. He recently wrapped a series regular role opposite Ellen Pompeo in ABC's long-running hit, GREY'S ANATOMY.
Flood hails originally from Ireland. His long-standing career spans film, television and theatre. His feature film credits include Killing Kennedy, 3 Wise Women, Solo, Remain in Light and Taking the Boat. His television credits incude series regular roles on NBC's Crossing Lines and TV3's Red Rock, Titanic – Blood and Steel and Deirdre of the Sorrows. Theatre credits include Cat on a Hot Tin Roof directed by Mark Brokaw for Gate Theatre, Dublin, Lobster and Vantastic both directed by Luke Kernaghan for Oval House Theatre, The Rubenstein Kiss directed by Katie Goodwin for Soho Theatre Studio, Starving directed by Simon Usher for Theatre 503, Don Juan in Soho directed by Michael Grandage for Donmar Warehouse, The Freedom of the City directed by Vicky Jones for the Finborough Theatre and DruidSynge directed by Garry Hines for a US Tour.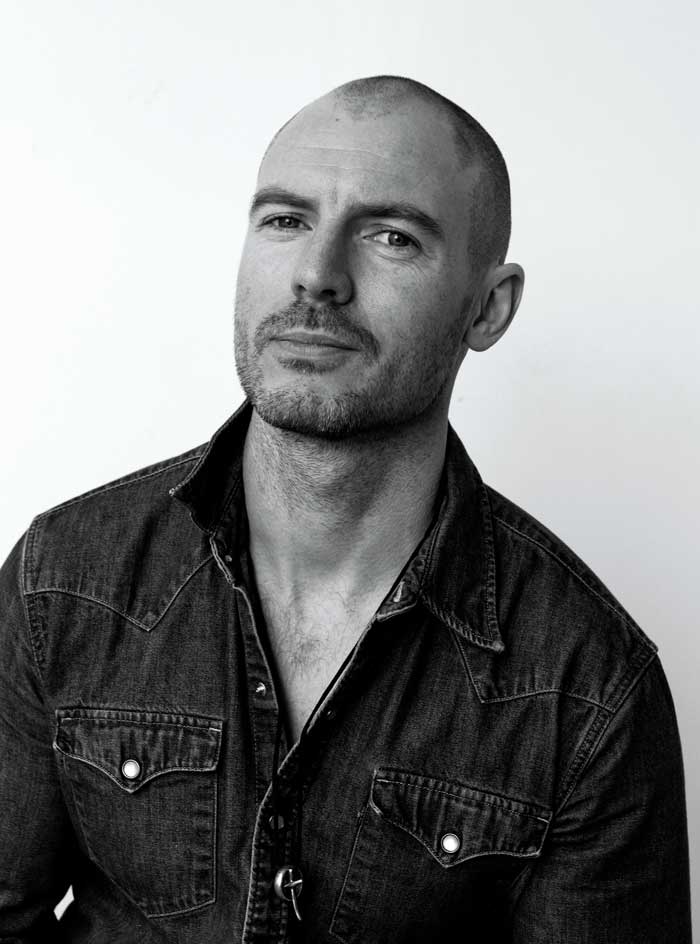 Glenn hails from Blackrock in Dublin but left the Emerald Isle in search of an adventure 22 years ago! Trained at the prestigious Actors Conservatory and Actors Workshop in Brisbane Australia before setting sail for Los Angeles. Was recently seen as "Stan the Propman" on HBO's "Curb Your Enthusiasm" and other notable screen credits include Guest and recurring roles on the likes of Sons of Anarchy, Scorpion, Marvels Agents of Shield, Ray Donovan, Once Upon A Time, Castle, Criminal Minds, N.C.I.S & Spider-Man & Transformers. Proud God Father to 6 Loopers, long suffering (but now boastful!) Liverpool fan and always game to create anything fun for the banter!
Kevin Ryan first garnered international recognition while starring on BBC America's Copper. Created by Oscar winning director Barry Levinson, Emmy winner Tom Fontana, and Academy Award nominee Will Rokos, the show became BBC America's highest rated series premiere of all time.  
Kevin also appeared in the History Channel's hit mini-series Sons of Liberty and in the NBC series Crossbones starring John Malkovich, created by Neil Cross.  Some of his other roles include the series regular role of "Patrick Ryan" on Freeform's Guilt; portraying the edgy, temperamental "Colin Kilgannon" on NBC's hit TV series The Blacklist; and ABC's Once Upon A Time.
In Ireland, Kevin recently starred in The Southwesterlies and can currently be seen opposite Jane Seymour in Harry Wild.  Both series are for RTE and Acorn TV.  Harry Wild premieres internationally on April 4th on Acorn TV.
Most recently, Kevin starred in the film Lost Nation, where he portrayed the historical figure, Ethan Allen. 
In addition to his substantial work as an actor, Kevin recently made the move into writing and directing.  His short film, Bad Suns, received much critical acclaim including 27 festival awards.  He's also slated to make his feature directing debut with Our Land Upon the Hill,which he also wrote.