Monday 23rd May
Bardot, 1737 Vine St. Hollywood, CA 90028

Denise Chaila is an Irish and Zambian rapper, singer, poet, grime and hip hop artist based in Limerick.
Chaila began performing on the Limerick music scene in 2012. Chaila released her debut EP, Duel Citizenship, in 2019. She had already featured on the 2016 Rusangano Family album, Let the Dead Bury the Dead and performs with them regularly.Cillian Murphy featured Chaila's music on his BBC Radio 6 show and interviewed her for Port magazine.She was one of the performers at the Perspectives: Imagining Ireland. Speaking Up, Singing Louder in National Concert Hall, Dublin on 9 February 2020. Her first album, Go Bravely, was released on 2 October 2020. Chaila was one of the musical acts featured in the series of remote performances during the COVID-19 pandemic, Other Voices: Courage, in May 2020.The one-hour performance was recorded in the National Gallery of Ireland.On 3 July 2021, Chaila was one of the headline acts to appear at a pilot music festival held in the grounds of the Royal Hospital, Kilmainham, held to test how festivals might be run in the wake of the COVID-19 pandemic.
The rapper, poet and singer's ascent is founded on close collaboration with fellow Irish MCs, including members of the award-winning Rusangano Family, MuRli Bo and God Knows, and Dublin's Sim Simma Soundsystem. From her musical family to her solo output, Denise has gradually become a spokesperson for the Black Irish experience. "I learned how to be Irish / knowing that some people would always think / that I was beyond the pale", she says on 'Duel Citizenship', shining a light on the hardship that comes with finding your space in a hyper-traditional and historically monocultural country.
2020 saw her become the highest ranking Irish woman in the country's charts. Her sublime first mixtape, Go Bravely, was bolstered by astonishing television performances, and collaborations with some of Ireland's other most exciting acts, such as Sorcha Richardson. 
Go Bravely was nominated for Ireland's Choice Music prize, both for best album and best song.
Following a shimmering array of award nominations and chart-topping success with her eponymous single 'Chaila', Denise has become a household name in the Emerald Isle. What should have been her most celebratory year, however, was tainted by racist abuse on Twitter. On her most recent single, 'Anseo' (meaning "here", in Gaelic), featuring the Irish rapper Jafaris, her retaliation to such intolerable bigotry is unequivocal. Denise Chaila is both a "black James Bond" and a "Pharaoh", she says, breaking down barriers and steering Ireland towards a brighter future.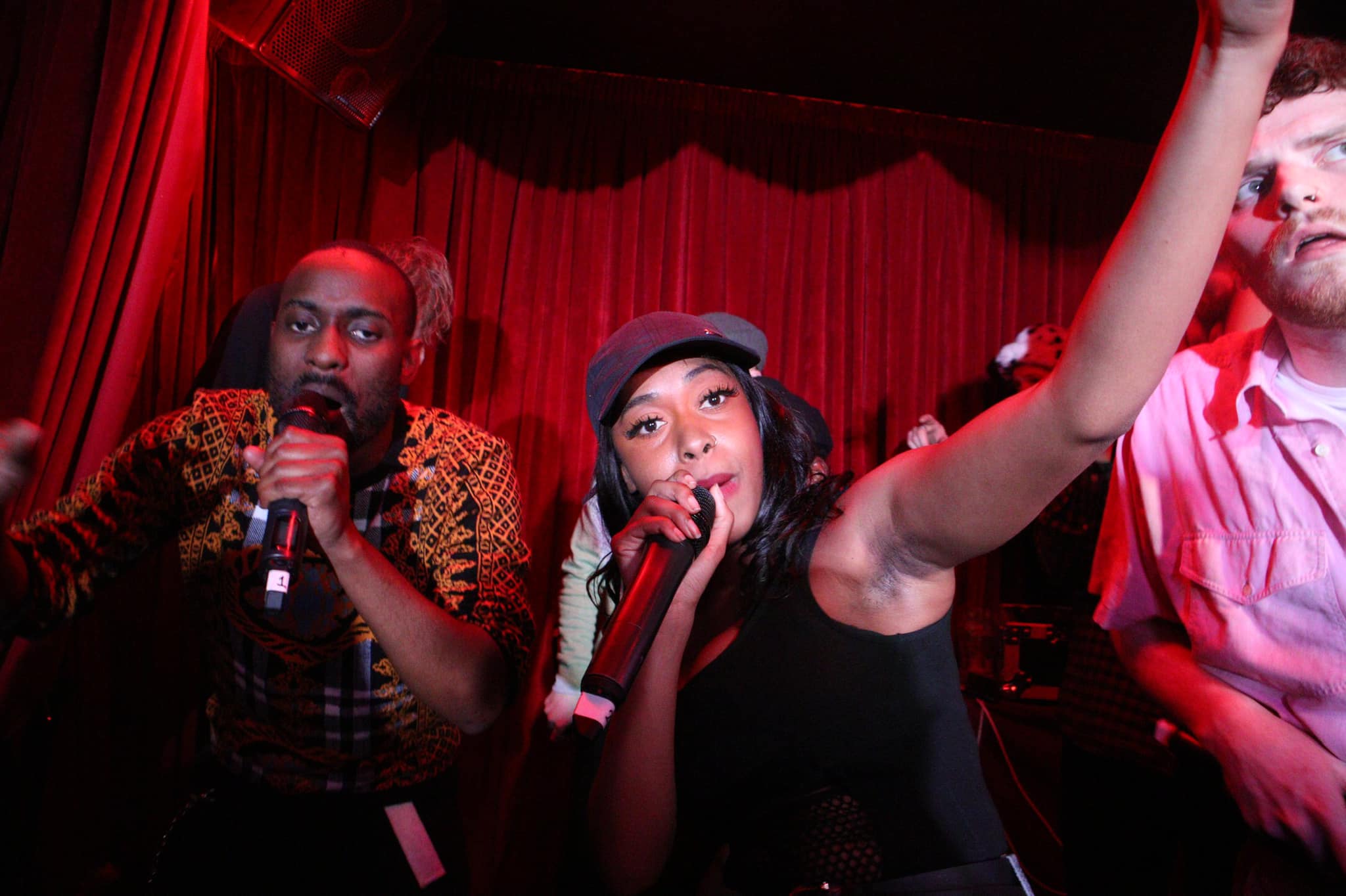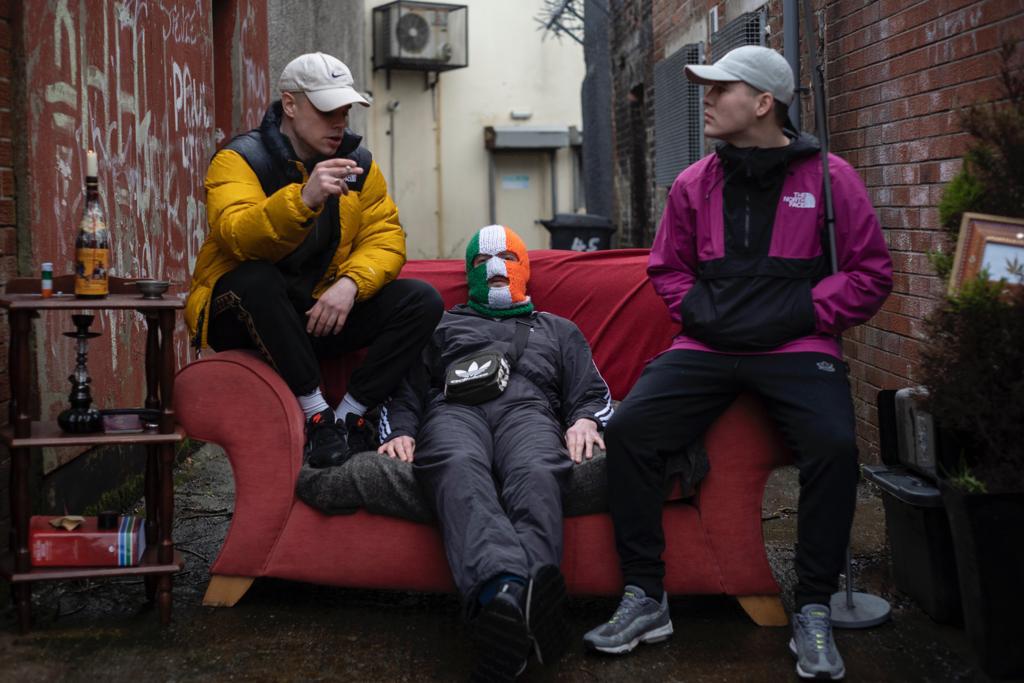 The mythology of Kneecap precedes them. Banned by RTE the Irish State Broadcaster. Kicked out of their own gig at Dublin's UCD and condemned by the DUP as 'Lowlife Scum'
Mo Chara, Móglaí Bap, and DJ Próvaí have built up a notoriety for themselves that's unrivalled. Kneecap are a frighteningly articulate rap group. Merging Irish with English, satire with socially conscious lyrics, and reality with absurdity, theirs is a voice which comes screaming from the too-often deprived areas of the North, speaking in a language which is too-often ignored, and it makes for suitably electrifying stuff.
With Festival headliners in Ireland and sold out shows across the UK & Europe there seems to be no stopping them."
Tolü Makay, singer, songwriter, and performer has ascended in becoming one of Ireland's leading creative voices after releasing her first EP "Being" in 2020 which provided positivity in a year that felt never-ending. Soon after followed the huge success of her rendition of the classic Saw Doctors song 'N17' accompanied by the RTE Concert Orchestra which made her the highest ever charting female solo artist in Ireland. Following an array of stirring TV appearances where she performed on Other Voices, The Late Late Show, The Tommy Tiernan Show and concluded 2021 with a sold out tour of Ireland including a headline performance at Vicar Street. Recognised by Irish Tatler Woman of The Year for music and Best Female Artists at Black & Irish. Topping off a substantially meaningful twelve months for Tolü Makay, the future looks golden as she prepares for her debut album.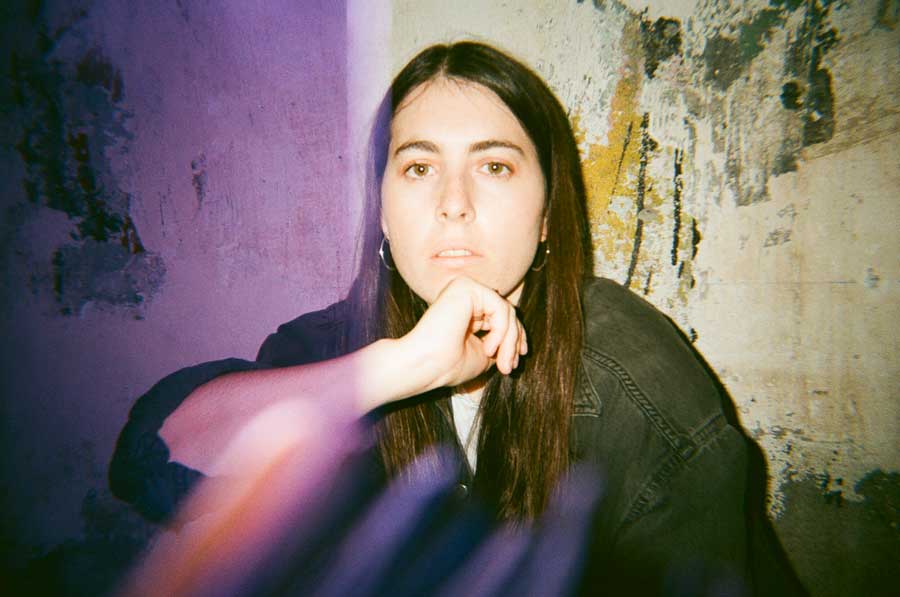 Irish singer-songwriter Sorcha Richardson has been cultivating a dedicated fanbase for several years. Songs such as 'Ruin Your Night', 'Honey' and 'Oh Oscillator' are evocative vignettes of a moment in time which find the poetry in introspection. Her narrative songwriting connects with people who have shared similar tangled emotions. In November of 2019, Richardson released the biggest artistic statement of her career with her debut album, First Prize Bravery. The album won praise from The Irish Times, The Guardian, The Fader and Nylon, and was nominated for the RTE Choice Music Prize for Irish album of the year. It's a collection of lyrical snapshots of life as a twenty-something, accompanied by the desires, doubts and developments that the decade delivers.
Sorcha celebrated the release of her debut album with a sold out Irish tour and a series of festival and headline shows in the UK and Europe including performances at Reeparbahn, Eurosonic NS and Mirrors Festival in London and Electric Picnic.
Her highly anticipated sophomore album is set for release in Fall 2022. And upcoming tour dates include support slots with James Vincent McMorrow and Villagers.
Opening with Honey, a startling reflection on the power of encountering love, Richardson lulls the lis- tener into a captivating 10-song odyssey of impeccably crafted folk rock and pop with some fine electronic flourishes… Richardson creates a rich and unique soundscape for each of her songs to inhabit. First Prize Bravery is a riveting debut. – The Irish Times ★★★★
Sorcha scores heaps of charm and charisma on this full-length debut – DIY ★★★★
After multiple listens, I must admit that I still can't quite comprehend the immensely human and authentic
talent that courses through this ten-track release. – Earmilk ★★★★
Everything, of course, is a foil to Richardson's voice, which can only be described as laidback liquid gold. It draws you into these personal situations, and lays them out like an open diary, judgement-free. Bravery indeed. This is a superb record. – Hotpress 9/10