MAY 14TH @ 8PM
TOWNHOUSE VENICE, 52 WINDWARD AVENUE, VENICE CA 90291
Donie O'Sullivan is a CNN correspondent covering the intersection of politics and technology.
Based in New York City, O'Sullivan is a top expert in his field whose work primarily focuses on the real-world effects of online misinformation and the role it plays in American politics. In the months leading up to the 2020 US Presidential election, he traveled the country reporting on the role conspiracy theories were playing in voters' attitude to the election and to the country's response to the Covid-19 pandemic. He also reported live from outside the U.S. Capitol during the insurrection on January, 6th, 2021.
O'Sullivan first joined the network in 2016 as a producer for CNN's Social Discovery team, before taking on a role as a CNN Business reporter. Over the years, he has worked closely with CNN's investigative unit tracking and identifying online disinformation campaigns targeting the American electorate, and has reported on how social media platforms, Congress, and the American intelligence community are responding to the threat of disinformation and troll campaigns. O'Sullivan was also part of the team that uncovered several major Russian government-linked social media campaigns targeting Americans in the run-up to the 2016 U.S. presidential election. His work was later used by Congress investigators and others examining the extent of Russian meddling ahead of the election.
O'Sullivan has been a prominent speaker at numerous national and international conferences, including the Council on Foreign Relations, the Aspen Institute and at a number of cyber security events including DEF CON and the RSA Conference.
Additionally, O'Sullivan received a 2020 Emmy Award nomination for "Outstanding Live Interview" as part of the producing team for Facebook's Monika Bickert interview on Anderson Cooper Full Circle.
Before joining CNN, O'Sullivan worked for Storyful, a social media verification news agency, in New York and Dublin, Ireland. He holds a master's degree in political science from Queen's University Belfast in Northern Ireland, and is a proud dual citizen of the United States and Ireland.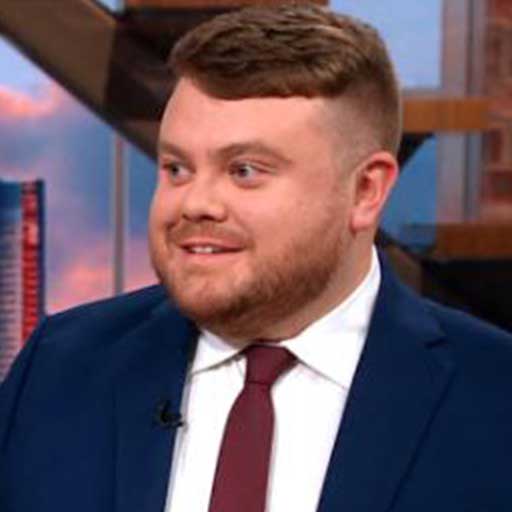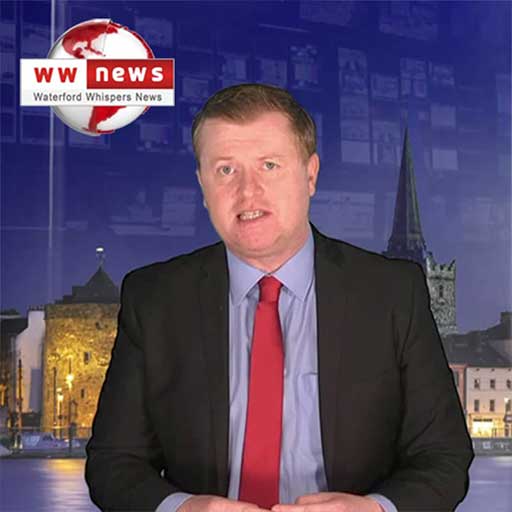 Ireland's favourite Satirical website will be presenting selected favourite sketches from their sell out live show in Ireland. 
With headlines like 'Jesus Not Coming Back by the Looks of it, Admits Vatican'; 'Dozens Injured in a Stampede as Second Checkout Opens in Lidl'; and "North Korea Lands First Ever Man on the Sun', Waterford Whispers News is everybody's favourite daily dose of online satire, acquiring more than 14 million readers last year in pretty much every country in the world.
So sharp are the headlines, that Waterford Whispers News has made the actual, real news on many occasions, with pastors in America's bible belt railing against the Jesus story, Lidl's German management team telling their Irish staff that they never wanted to see headlines like the stampede story again and several media organisations like CNN reporting as fact the North Korea landing a man on the sun story!
But more than that, Waterford Whispers News's writers offer smart and funny insights into the unique oddities of what it is to be Irish with stories like: 'Irish Army Deplyed to Narnia'; 'FAI Fined After Republic of Ireland Score Twice' and 'Is Coppers all it's Cracked Up to Be? We Investigate'.
All of this means that Waterford Whispers News has become an Irish institution, read and shared all over the world, so much so that we often refer to real life stories as being like "something from Waterford Whispers".
Caroline Morahan is an Irish actress and TV host.  Acting highlights include Queen Elinor on ABC's Once Upon a Time, Disjointed Netflix, The Real O'Neal's ABC, film roles opposite Sharon Stone and Andy Garcia and theatre work at The Abbey, Dublin.  She has hosted numerous Irish primetime TV shows including Off the Rails, Chance to Dance and The IFTAS – Ireland's equivalent of the Oscars. She was a judge on CBS talent show The World's Best with James Cordon.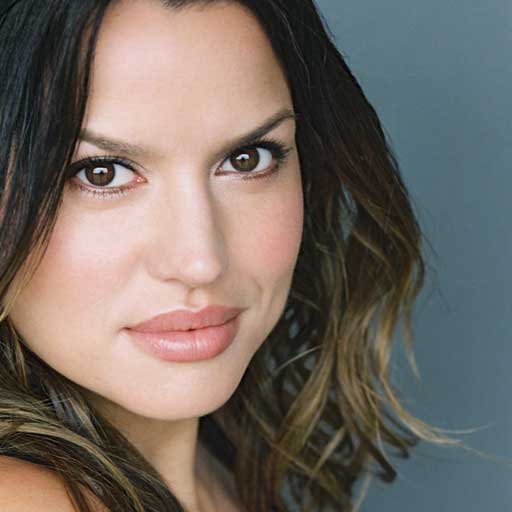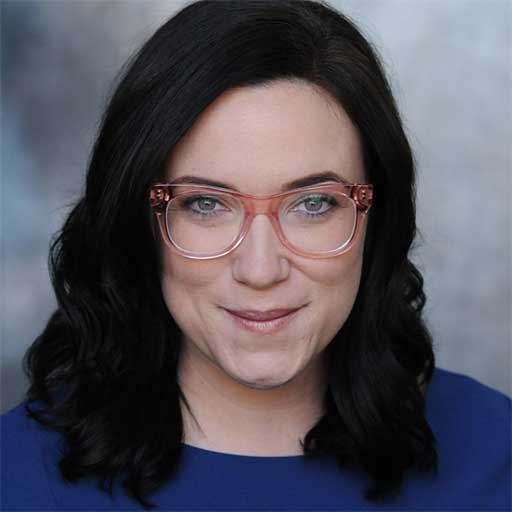 Sarah Murphy is a strategic business lead with a diverse background in product, operations, hyper-growth, partnerships and business affairs across international for-profit and non-profit sectors. Motivated by the intersection of culture & purposeful growth. Proud founding member of Rescue United Foundation, an international philanthropic marketplace that matches qualified organisations working towards any of the UN's Sustainable Development goals with talented professionals.
She currently serves as Vice President of Product: Curation & Marketing Technologies @ MGM Resorts International 
Jacinta Tobin has been working on online anti-abuse for over 15 years. Previously VP Global Sales and Marketing Proofpoint , CMO Cloudmark, Chief Growth Officer Resilience, and currently Board Ambassador of the Messaging Anti-Abuse Working Group
Jacinta was a founding board member of the Mobile Anti-Abuse Working Group www.m3aawg.org which facilitates collaboration between the world's largest Internet and Social Networks and Government institutions to stop abuse. She is also an associate board member of the Cyber Crime Support Network. Through these organizations, Jacinta has led industry initiatives to fight fraud, messaging abuse, online bullying, child trafficking and fake news. Jacinta was named Irish Woman of Influence in 2010 and in 2014 was named one of the Top 50 Most Influential Women in Technology by Silicon Valley Global Magazine. Jacinta is a regular speaker on news channels such as NBC and the BBC about fighting fraud and online abuse.
Previously Jacinta held CRO positions at Hustle, a mobile messaging platform provider acquired by Social Capital and Twistlock, a container security company acquired by Palo Alto Networks. She is an advisor to several companies such as Resilience, a cyber insurance company and to a stealth mode Cryptocurrency start up.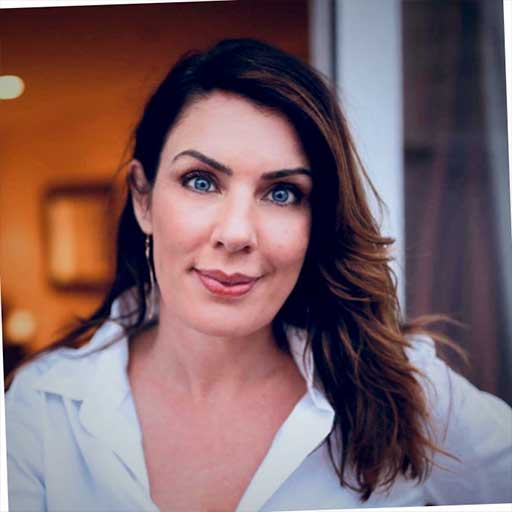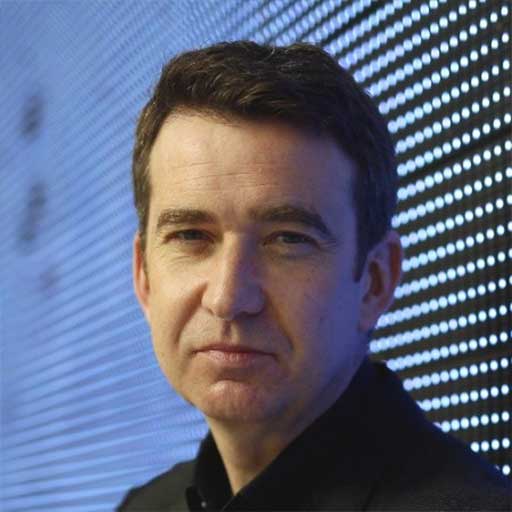 CEO and co-founder of Kinzen. Founder of social news agency, Storyful. Led Twitter's media team in Europe. Former TV news anchor and foreign correspondent. Building 'human in the loop' solutions to the information crisis for editors, moderators and trust and safety teams.
Kinzen empowers the people who protect the online communities from harmful disinformation and hateful speech. The data and technology enables policy makers, trust and safety teams and content moderators to radically reduce the risk of organised campaigns of deception and manipulation. Kinzen's unique solution puts 'humans in the loop', amplifying the power of expert judgement with the scale of machine learning.