Monday 29th October
Bardot, 1737 Vine St, Los Angeles, CA 90028
With five critically-acclaimed albums to their credit and almost a decade spent touring all over the world, The Coronas have earned their place as one of Ireland's best loved and hardest working bands. The Coronas' fifth and latest album, TRUST THE WIRE, debuted at #1 on the Irish music chart in its first week of release in the summer of 2017, becoming the band's first album to reach the top spot.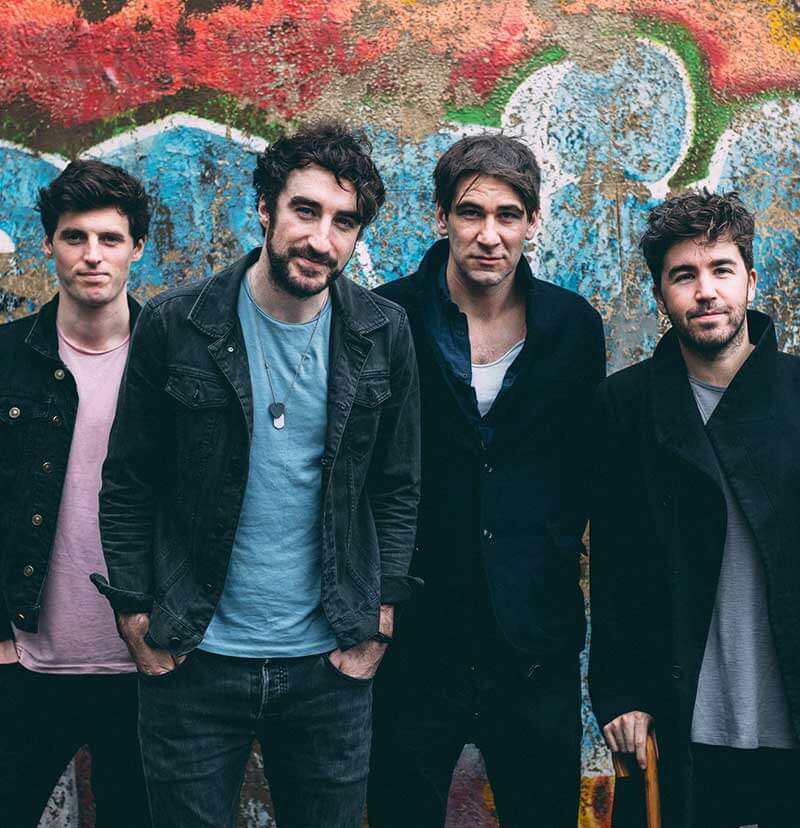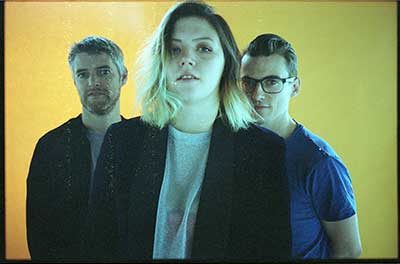 "Dublin alt-rock trio Bitch Falcon exploded onto the Irish music scene in 2014. They quickly established themselves on the live circuit through the intensity of their performances, with the snarling vocals and pulsating riffs of lead singer and guitarist Lizzie Fitzpatrick announcing a new sound in Irish rock. Hard-hitting debut single 'Wolfstooth' encapsulated the raw energy of their live shows and brought the band to a wider national audience. During 2015 and 2016 Bitch Falcon's evolving sound fused together the strongest elements of rock, grunge, metal, hardcore and melodic electro-pop. Follow-up singles 'Syncope', 'TMJ' and 'Clutch' registered this development and garnered increasing critical acclaim for the band in Ireland and the UK. 'Of Heart'  a sprawling six minute dirge with Lizzie's vocals soaring over the brooding low-ends of Barry O'Sullivan's bass and Nigel Kenny's drums picked up plays on BBC Radio 1 and beyond and their upcoming 16 show uk tour shows the demand for them .
October 19th sees the releases of new single Prime Number, Lizzy says " It's basically an apology song, for people close to me for being too self-obsessed and narcissistic to the point of pushing them away. "Your love is better when it's in 4/4" is a nod to myself trying too hard to be cool and I'm probably better off just being plain ole me (4/4 being the most used time signature in western music and we regularly slag ourselves off for using it far too much- but it works)
To describe David Keenan's music, I previously offered this: "Not just another young lad with an acoustic guitar, Keenan is the sound of Tim Buckley and Brendan Behan arguing over a few jars a suspicious hand of cards, and Anthony Cronin and Jack Kerouac furiously try to scribble it all down." Hyperbole, you might sneer, but David has proven me right several times since. He has grown into the character that he created – the tab-end tapping corner boy with the poet's soul, peddling whispered street rumours filtered through the prism of the Sean-nós tradition. At odds with the music of the age, compressed as it is to an inch beyond its death, Keenan's music beguiles you in, his lyrics akin to half-remembered barroom wisdom, that, days later, suddenly makes epiphanic sense. His art remains in a constant state of flux, whether it be sung to an acoustic guitar, delicately played with the small string section currently known as The Organics – navigating the hitherto unexplored hinterland between Nick Drake and Seán Ó Riada – or unleashed with his raucous Unholy Ghosts. That some of the finest musicians in the country are willing to throw in with him, to play dice for his robes, speaks volumes. Like Dylan, Bowie or Prince before him, Keenan is almost too prolific, songs tumbling from brain to pen. By the time you get to hear what he's doing, he's already somewhere else. But to describe the music, what are the terms available, folk, trad, blues, rock n' roll? It is all these things, but the only appellation that suits – the one that best befits all the highest musical expression – is the only one that matters. This is soul music. Pat Carty – Hot Press Magazine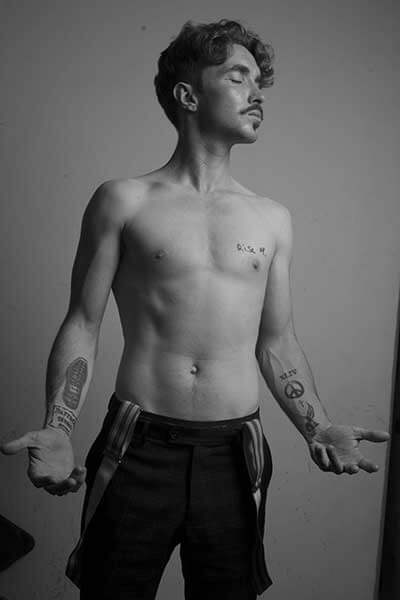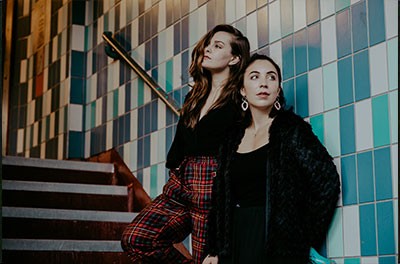 Saint Sister, formed in November 2014, is the creation of Morgan Macintyre and Gemma Doherty. The duo met while studying at Trinity College, Dublin and shortly after graduating they started making music together. A few months after forming the opened Whelan's for Arcade Fire's Will Butler. Their debut EP 'Madrid', recorded with Alex Ryan (bassist with Hozier), was released in November 2015 and has since reached over 2 million streams on Spotify. The lead single was playlisted on RTE1 (Irish National radio) and was also championed by Huw Stephens and Phil Taggart, eventually being playlisted through the BBC introducing system on Radio 1 as well as on German national radio, 1Live.
2016's 'Tin Man' came out on Communion's Singles Club and received continued support from national radio, both at home and abroad. The track was nominated for song of the year by the Choice Music Prize and the band named "Best Irish Band" in 2016 by the readers of the Irish Times. They performed this single for a televised performance in St James' Church at Other Voices. The band's 3rd release, 'Causing Trouble' was released in June 2017. The single also fared well at radio and was playlisted across Germany, Belgium and The Netherlands.
Since their formation, the band have toured extensively throughout Europe. They made their US debut in March 2016 with multiple showcases at SXSW and have had notable appearances at numerous festivals including BBC Introducing at Glastonbury, Latitude, Electric Picnic, Longitude, The Great Escape, Reeperbahn Festival and Eurosonic. In 2017 the band supported Lisa Hannigan on a 20 date European tour as well as a headline show at The National Concert Hall, Dublin. That September the band opened for The National in the Cork Opera house.
2018 see's the release of the band's debut album "Shape of Silence" out October 5th. "Twin Peaks" the first single, premiered on Billboard Magazine and has been since championed by Huw Stephens at BBC radio 1 as well as Double and Triple J. NPR have been a prominent supporter of the band, picking them as one of their highlights of SXSW and featuring their single corpses on "All Songs Considered".
Second single "You Never Call" featured a powerful video telling the story of a long distance love affair and premiered on Gay Times. This track was remixed by eminent Irish artist James Vincent McMorrow. The band are touring extensively to promote their record, including an 11 date North American fall tour, 2 weeks in Australia as well as 30+ dates across Europe and the UK and Ireland. In November they open for Hozier on 4 of his European date (Stockholm, Oslo, Vienna & Berlin).